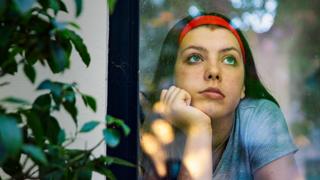 Residents of Leeds have been warned that the city may become subject to extra restrictions after a rise in coronavirus infections there.
The city may go on to a Public Health England watchlist, and will hope to avoid the "local lockdowns" which are in force in other parts of England and also Scotland.
What does local lockdown mean?
Restrictions in force during the national lockdown, such as people not being allowed to meet anyone outside their own household, are being reintroduced in areas with rising coronavirus infection rates.
These are regularly reviewed and when the number of infections falls, the restrictions start to be eased again.
You can check the areas in England under increased restrictions on the government website.
The seven-day infection rate in Leeds has risen to 29.4 cases per 100,000 people. This compares with a rate of 60.8 per 100,000 up to 1 September in neighbouring Bradford, where restrictions have been in place.
When is one imposed?
A decision to reimpose restrictions is taken under the government's "contain framework", a guide for local decision-makers.
There is no set number of infections in an area that triggers a local lockdown.
A figure higher than 40 cases per 100,000 is likely to see discussions taking place about whether any action is necessary.
However, whether any restrictions are imposed depends on the circumstances.
For example, cases in Northampton jumped to 125.1 per 100,000 one week in the middle of August.
But the rise was almost entirely down to an outbreak at a sandwich-making factory, so no local lockdown was introduced.
The latest figures for Stockport, where restrictions have just been eased, show 15.1 cases per 100,000 people in the week to 20 August.
By comparison, in Scotland, people travelling from Greece, where the latest figures show 13.7 cases per 100,000 people, have to self-isolate for 14 days.
What is an area of concern?
Public Health England publishes a weekly list of areas of the country where rising infection rates are becoming worrying.
It separates them into "areas of concern", "areas of enhanced support" or "areas of intervention".
Areas of concern are at the bottom end of the scale, but if Leeds is added to that list, the local council will take action.
This means it could do more testing in care homes or with communities it thinks are at higher risk, or it could close down individual venues such as a pub.
What areas are in lockdown?
As of 4 September, areas under local lockdown are parts of north-west England, West Yorkshire, Leicester and Glasgow.
Public Health England has also produced a watchlist of areas, based on new coronavirus infection rates and other local intelligence.
Why are there local lockdowns?
Local authorities and central government have been given new powers to stop specific outbreaks of Covid-19.
These actions could range from targeting a hospital or factory, to locking down a whole city.
Local authorities were given powers to:
Close specific premises
Shut outdoor spaces
Cancel events
Ministers can:
Close sectors or types of premises in local areas
Introduce localised stay at home orders
Reduce the maximum size of gatherings
Restrict the use of transport
Stop people leaving a certain area
Can police enforce a lockdown?
Police have powers to enforce a local lockdown. For example, if they believe that somebody is staying away overnight, they can tell them to return home.
They can also fine people for breaking the rules, and may issue a "prohibition notice" directing somebody not to do something.
But if a resident from a locked-down area wanted to go to a bar in another part of the city, for example, there is nothing legally to stop them.
Instead, the government hopes people's sense of civic responsibility will see them follow guidance to stay at home.
What has been said about the rest of the UK?
A local lockdown was considered in Anglesey after an outbreak in June, Public Health Wales says, but it didn't happen.
In Northern Ireland, the government says that any potential clusters or outbreaks will be handled using "appropriate infection control" in line with its guidelines for handling any disease outbreak.